Going back to Cape Town means spending all of my money on Lush products. I usually buy more of their bath products, like bubble bars and bath bombs, but this time I bought more face and hair products. Here are some of the first ones I bought.
Volver a Ciudad del Cabo significa gastar todo mi dinero en productos de Lush. Normalmente lo que más compro son sus productos para el baño, cómo bombas de baño y burbujas, pero ésta vez compré más productos para la cara y el pelo. Aquí os dejo algunos de los productos que compré primero.
Jason and the Argan Oil
is a shampoo bar made with rose absolute and argan oil. It's restorative, it softness your hair a lot and gives it brightness and strenght. The smell is exactly the same as
Rose Jam
and
Ro's Argan
, it's my favorite smell from Lush, it's the best, they should have a perfume with this scent, seriously. The only problem I find in this product is that it's a bit powdery; the bar crumbles easily, which makes it difficult to use in the shower.
Jason and the Argan Oil es un champú sólido hecho con rosa y aceite de argán. Es reconstituyente , suaviza y le da a tu cabello más brillo y fuerza. El olor es exactamente el mismo de Rose Jam y Ro's Argan, el cual es mi olor favorito, es lo mejor, tendrían que hacer un perfume de ésta fragrancia en serio. El único problema que le encuentro a éste producto es que se rompe con facilidad y se hace difícil usarlo en la ducha.
American Cream
is a hair conditioner which contains honey, strawberries and vanilla. Inspired by the 50's milkshake and ice cream parlours in the states, it smells sweet but subtle and it helps your hair soften and shine. I haven't used it that much, but I do find it leaves your hair softer and smelling like no other product has ever made my hair smell: super good and for a very long time, it's nearly hair perfume.
American Cream es un acondicionador de pelo que contiene miel, fresas y vainilla. Inspirado en las cafeterías norteamericanas de los años 50, huele dulce pero suave y ayuda a suavizar el cabello y le aporta brillo. Aún no lo he usado lo suficiente para notar un gran cambio, pero si que he notado que deja el pelo más suave y oliendo como nunca ningún producto ha hecho que huela mi pelo: súper bien y durante mucho mucho tiempo, es casi perfume para el pelo.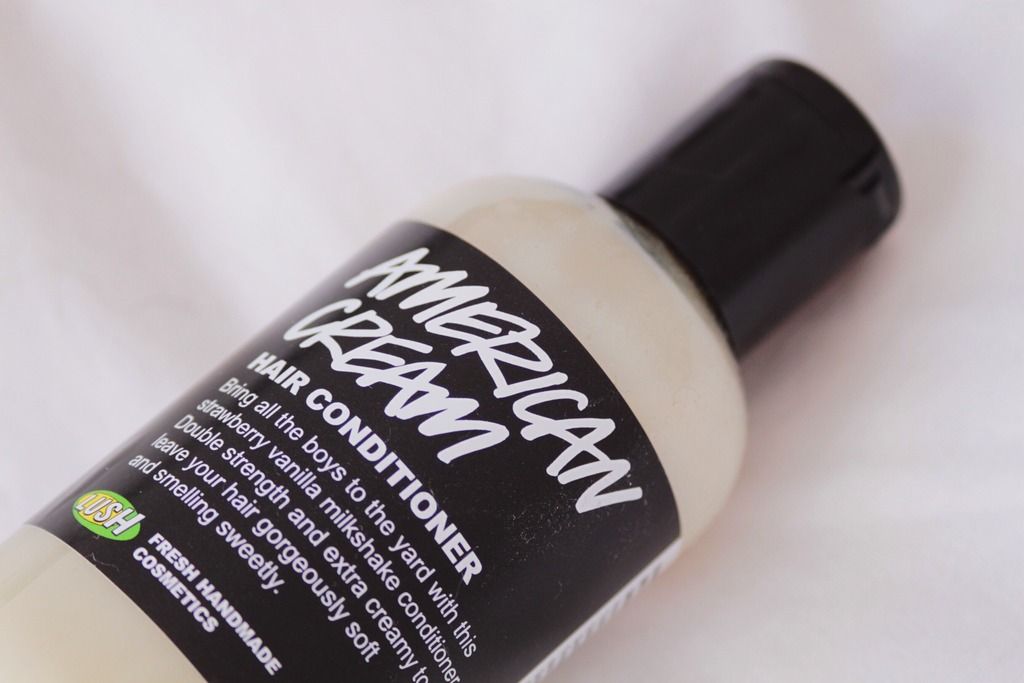 Yuzu and cocoa bubbleroon
contains bergamot oil, grapefruit, cocoa absolute and tonka, which if you don't know is a seed from a tree in South America. I love Lush's bubbleroons, they leave your skin very soft and the smell is glorious. My favorite one is
Rose Jam bubbleroon
(obviously), but this one I wanted to try for a change and I'm glad I bought it, it has a very sweet and tropical smell, nearly like piña colada.
Yuzu and cocoa bubbleroon contiene aceite de bergamota, pomelo, cacao y tonka, que para él/ la que no lo sepa es la semilla de un árbol que crece en Sudamérica. Me encantan las bubbleroons de Lush, dejan la piel extra suave y huelen de maravilla. Mi favorita es Rose Jam bubbleroon (obviamente), pero ésta la quería probar para cambiar un poco y me alegro de haberla comprado. Tiene un olor tropical y dulce, cómo a piña colada.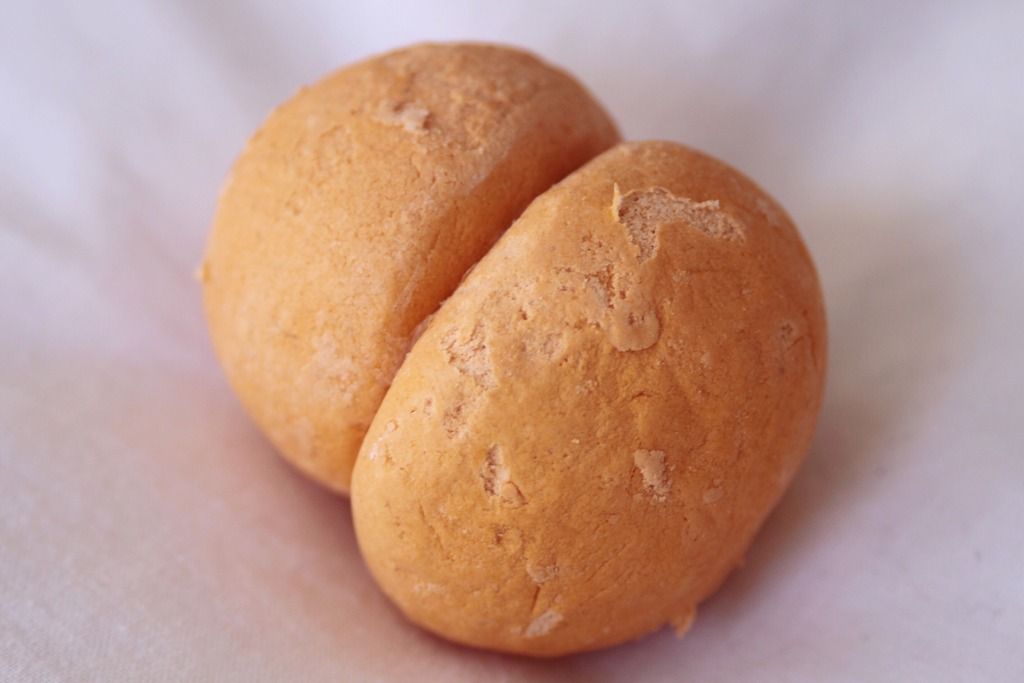 Big Blue
is made with lemon, lavender and sea salt and has become one of my favorite bath bombs. I left it in the package for about a week before using it and my whole room smelt of it! I loved it. Once in water, it makes your tub look like your in tropical beach, the color of the water is gorgeous and the bath bomb has pieces of seaweed and big chunks of sea salt. Seriously obsessed with it.
Big Blue está hecha con limón, lavanda y sal de mar, y se ha convertido en una de mis bombas de baño favoritas. Antes de usarla, la dejé una semana en la bolsa, ¡y durante todo ese tiempo olía toda la habitación a Big Blue! Me encantó. Cuando la echas al agua parece que la bañera se ha convertido en el océano de alguna playa tropical, el color del agua es precioso y suelta trozos de alga y sal marina. Completamente obsesionada con éste producto.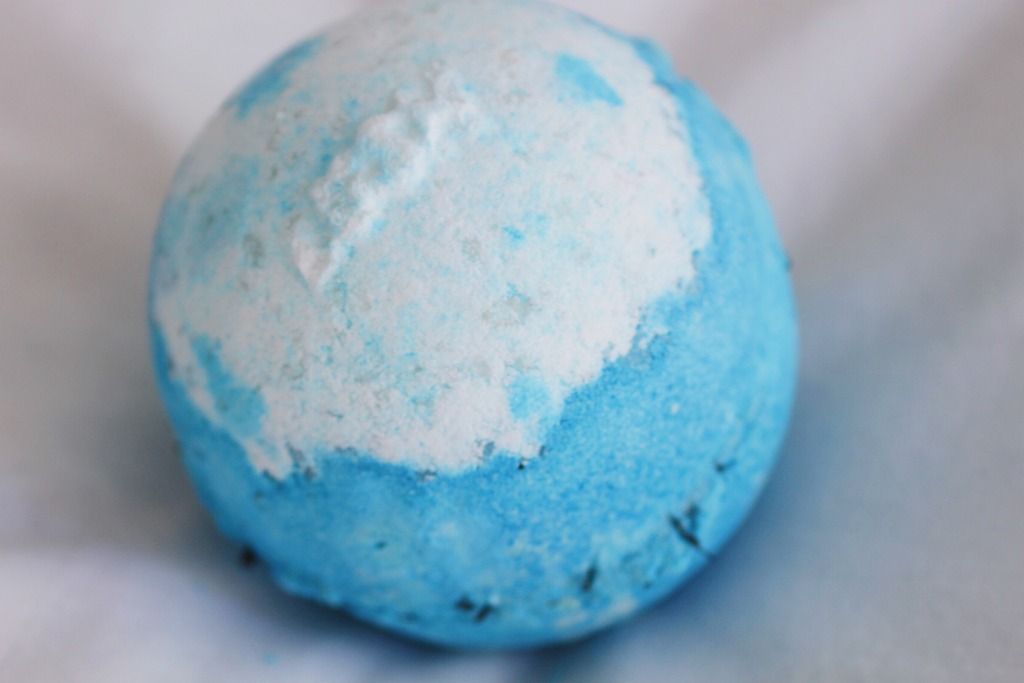 See you soon!